One of the reasons that our clients keep coming back to our hairdresser in Lindfield is because of the incredible scalp massage that our hair technicians offer during the washing stage of the hair. A scalp massage can be a truly relaxing experience. But did you know that scalp massages have many benefits for your scalp and hair?
Hair Thickness
By massaging the scalp, healthy blood flow is stimulated to your hair follicles, and this helps with increasing your hair thickness and overall hair health. Thin hair is something that a lot of our clients struggle with, and scalp massage can really help improve the thickness and quality of your hair.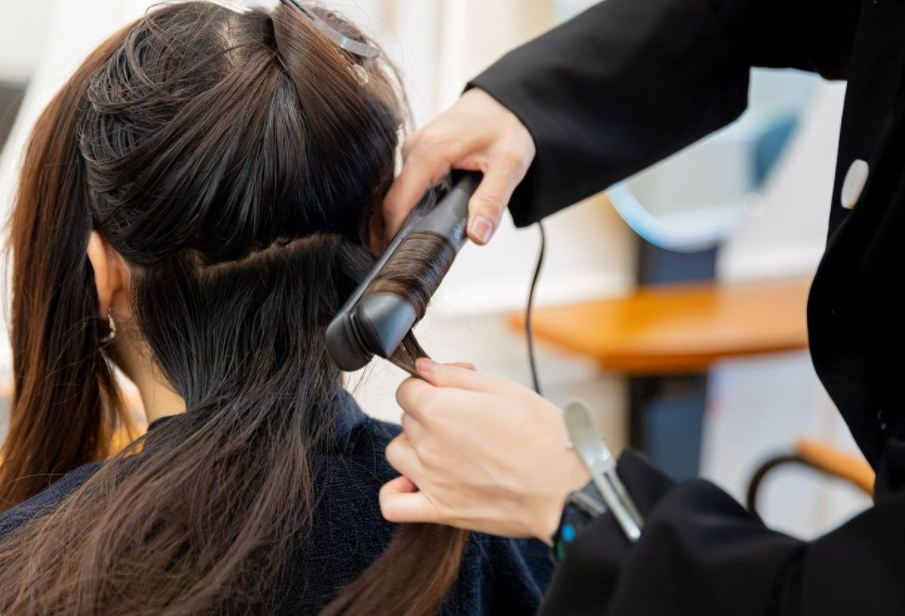 Scalp Health
Having your scalp massaged with a high-quality oil can help reduce skin irritation on the scalp and leave the skin on your scalp feeling soft and moisturised. You moisturise all the other parts of your body, so why neglect your scalp? Certain scalp treatment oils are also packed with antioxidants and antibacterial properties that will do wonders for the health of your scalp.
Dandruff
Dandruff and dead skin cells on your scalp are completely normal, but they can be a source of insecurity for many. Scalp oils help remove this dandruff and get rid of dead skin cells. Dandruff can also be highly irritating, causing you to want to scratch your head.
Relaxation
We can all agree that a scalp massage is incredibly relaxing. Stress relief aids in your overall health and wellbeing, which will have positive benefits for your hair, scalp, as well as your general health. Stress relief is an important aspect of any healthy lifestyle.
Scalp massages don't always need to be done in the hair salon or by a professional masseuse. Instead, why not invest in a quality scalp oil and give yourself some pampering at home? You'll soon reap all the benefits that scalp massages have to offer you.
Looking for a great hairdresser in Lindfield? Envy Room always has your best hair interests at heart! Get in touch with us today to make a booking with one of our professional hair technicians.